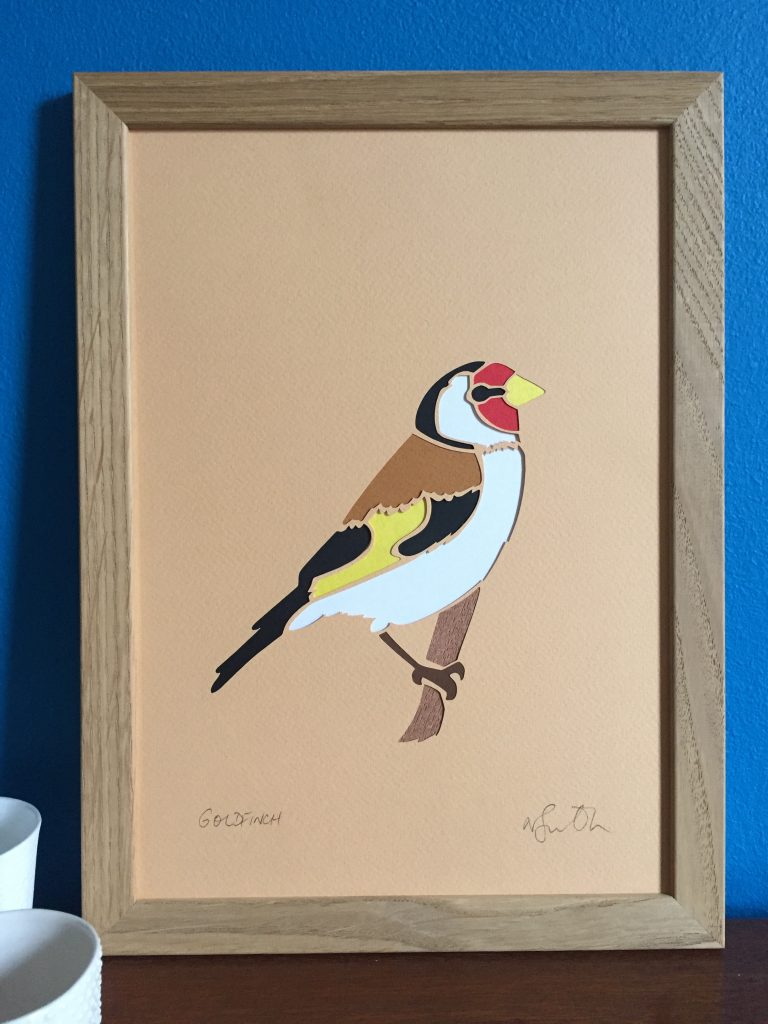 This striking goldfinch papercut is made from gorgeous textured Murano paper with painstakingly hand assembled coloured inlays, the gold flash is subtly pearlised.
The goldfinch is such a treat to spot, bold and bright with his red mask and flash of yellow.
Bird fans would be thrilled to receive one of these as a gift, the papercuts are born from drawings in my sketchbook, which are then simplified down into separate shapes and cut carefully from Murano paper.
More individual shapes are then carefully cut from various coloured and textured papers to add detail to the birds.
These papercuts are sold unframed and unmounted, shipped in a cellophane bag and board-backed envelope to protect from damage. Royal Mail, Signed For.
Each paper cut is signed and dated.
Measures 21×29.7 cm, standard A4 size for easy framing.