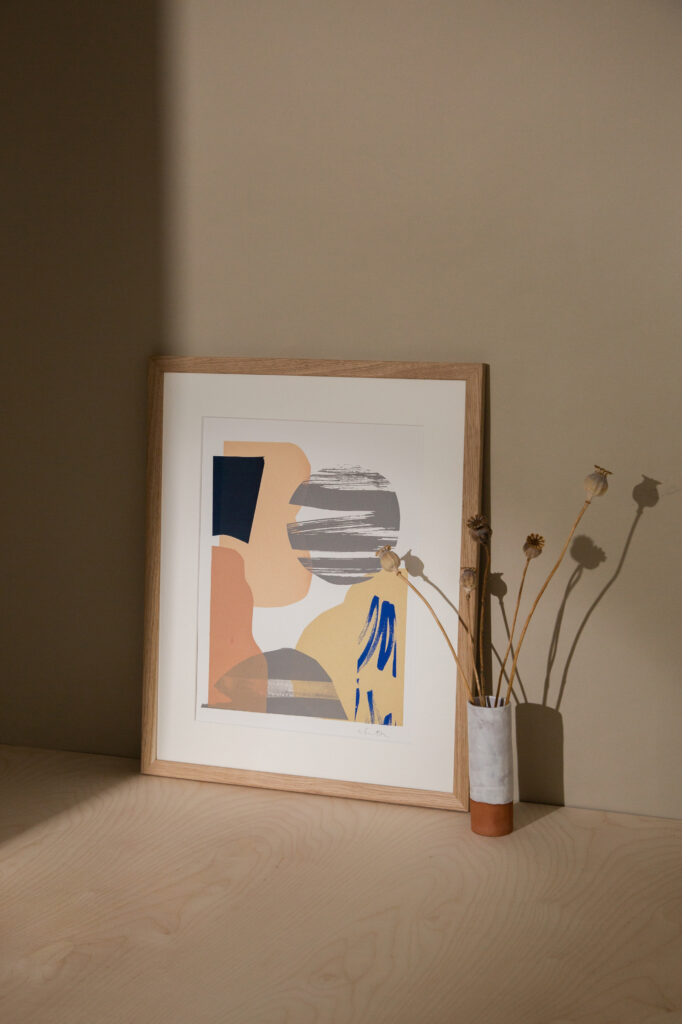 The wheel of the year has turned again, falling on Imbolc. I'm really happy that this print is currently on show at the HOME Manchester Open Exhibition, running til 27th March. https://homemcr.org/exhibition/manchester-open-exhibition-2022/
Imbolc is a pre-Christian holiday, heralding the change of seasons. It falls midway between Winter and Spring equinox on the 1st-2nd of February.
The original meaning of the word 'imbolg' is 'in the belly', and there is a sense of expectancy around this time of year, signs of Spring emerge as bulbs are poking through, the hopeful sight of snowdrops and some early croci.
This is a time to let go of the past and to look to the future. If you are struggling to get going at this time of year, you are not alone. Let this be your cue to look forward, to plant seeds for tomorrow.
It is traditional to make candles, burn lights and light bonfires in tribute to Brigid (later woven into Christianity as St. Brigid), one of the most powerful Celtic gods, born with a flame in her head.
I will be making poppyseed cake and some orange oil and bergamot candles, and sowing pansy seeds. Let me know your plans for your Imbolc celebrations!