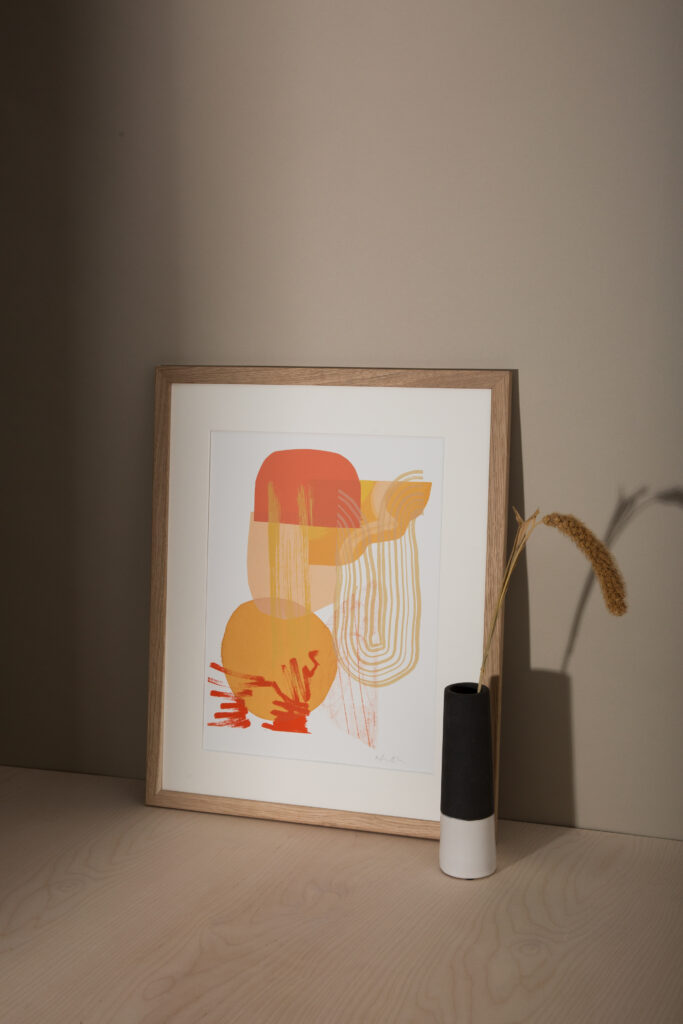 I have been busy working away on the next set of my Almanac abstract prints. This series celebrates Lammas, the first harvest of the year. Falling at the start of August, this is a festival of grain and seed. There are many customs associated with this part of the year, including baking bread. So I will be following my favourite foolproof recipe for crusty French bread which you can find here!

Circle dancing represents the movement of the sun in the sky, a kind of sympathetic magic. I have reflected that by featuring bold, energetic shapes in warm tones of orange and yellow in these abstract screen prints. The prints are built up over several layers, using various screenprinting techniques until I am happy with the composition. I have now updated my website with the whole wheel of the year, you can see the collection here: https://nellsmith.co.uk/product-category/screen-prints/almanac/

Wishing you a wonderful Lammas!

Nell x

Photography credit, Elle Brotherhood

P.s The Craft and Design Centre is now open, we are very happy to be welcoming people back through the door Monday to Saturday, 10-5:30. You can find me in Studio 9 on Wednesdays.