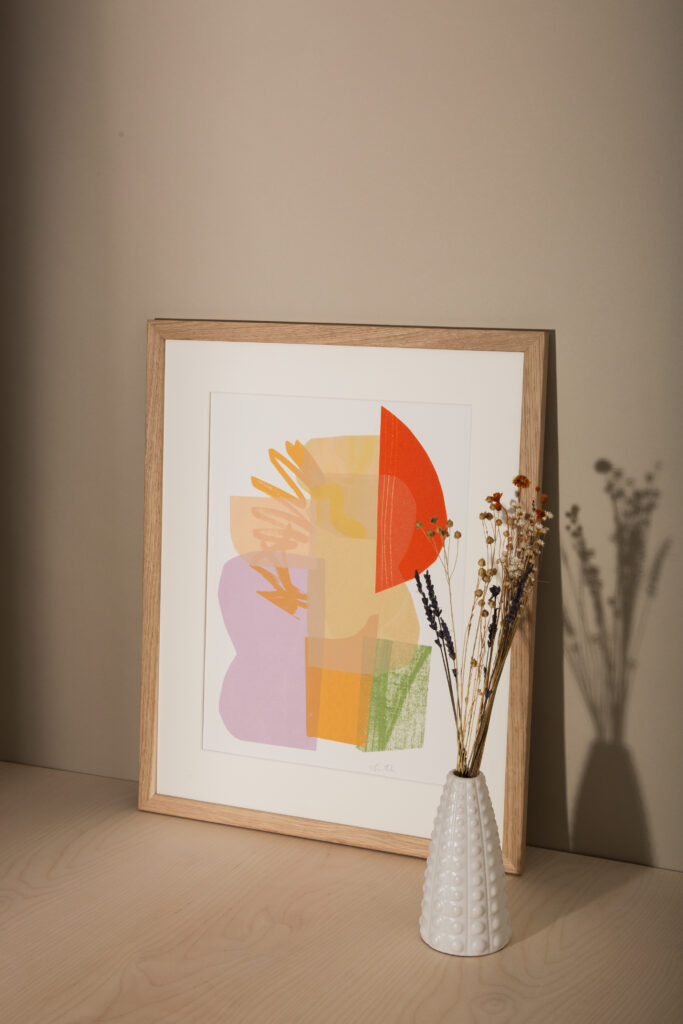 Mabon is here, the second of the year's harvest celebrations. This is the Autumn Equinox, counterpart to Ostara, the Spring Equinox. Night and day are again of equal length, the sun's power is waning and the nights grow longer.
The colours of this print reflect the abundance of fruit and veg. The apple is the symbol of the fruit harvest. Traditional celebrations at this time of year include feasting with friends, walking in the countryside, and planting bulbs for the Spring to come.

I am busy updating my website with my new Almanac textiles collection which I am launching at the start of October. I spent a lovely morning with Elle Brotherhood last week, getting everything photographed, which is very exciting! Email subscribers will be the first to see, I'll send you an exclusive password to access the site. Sign up here. I'm also getting ready for the Great Northern Contemporary Craft Fair which runs from the 13th to the 16th of October. You can find me and my prints on stand A04!
I hope you have a joyful day however you chose to spend it! All my Almanac prints are available here: https://nellsmith.co.uk/product-category/screen-prints/almanac/