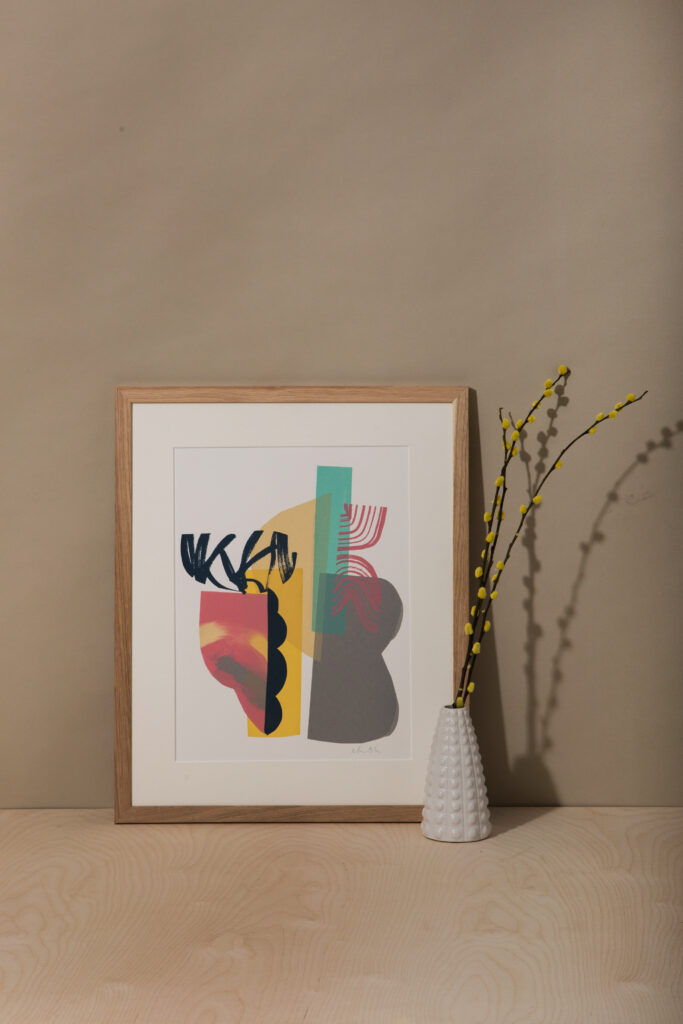 Growing up my family always threw a Midsummer celebration party for our neighbours. I was in charge of decorations, making paper lanterns and carving patterns into watermelons. They were beautiful evenings, celebrating together, sharing food, drinks and music. I have memories of glorious sunny days, although I grew up in the North East of England! That's Midsummer magic.
Also known as Litha, or Summer Solstice, this is the longest day and shortest night of the year. This festival is associated with fire, so celebrate with a bonfire or light candles to increase the sun's power. Traditionally, trees were important to Midsummer celebrations. Those near wells or fountains were decorated with coloured cloths, especially the sacred oak.
Now I love any excuse to celebrate, and my Almanac collection of abstract prints reflects that. I selected key dates in the wheel of the year as my starting point for these bold, abstract screen prints. The prints are built up over several layers, using various screenprinting techniques until I am happy with the composition. No two are the same due to the mono print techniques I use. Bring the warmth of the Midsummer sun into your home with this vibrant one-off print. You can see the whole collection here, https://nellsmith.co.uk/product-category/screen-prints/almanac/
Wishing you all some Midsummer magic this solstice!